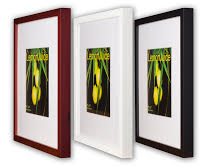 Photo frames are a common gift choice and it is adored by most of the recipients too. But when it comes to choosing a perfect photo frame for gifting there is a wide range of luxury options. Whether it is about its material or design pattern, size of the frame or color combination, you have a lot to choose from.
For any events like birthday, wedding, anniversary, corporate gift, return gift, baby shower, etc. you can buy a photo frame from any of the gift shops as per your interests. Though a plastic or metallic frame does not lack behind the glamour of wooden photo frames as various new design patterns have flooded the market, wooden photo frames are still the choice of most people. Thanks to the online merchants, who have broadened the circle of online shopping and included the whole world into it. So, beyond the boundary line of your country, you can purchase a designer and sober readymade wooden frame from any exporter from Israel.
Benefits of wooden frames:
1. Wooden frames offer higher durability so you can preserve your memories in the forms of images, photos, or collages in a single or multiple wooden photo frames.
2. It can offer a vintage touch to your home or work area.
3. Wooden frames can be easily customized with multiple options. If you want, the furniture manufacturers can custom-made some unique photo frames with different size, shape, width, and colour.
4. In terms to add an aesthetic touch to the surrounding, the wooden frame offers more than a plastic or metallic frame.
5. Wooden frames are both elegant and cost-effective if you purchase those from a veteran readymade wooden frame exporter. They offer discounts too on bulk orders for household and office needs.
6. Wooden frames are available with multiple options –
• Style of placements – tabletop, wall mounted, etc.
• Orientation type – portrait or landscape
• Features – multi-photo or matted
7. The corporate industry always remains in search of some photo frames with broader options and a wide choice of design patterns, and with the wooden frame they can easily get their desired preferences.
8. Multiple colour options are available with wooden photo frames such as brown, dark brown, black, white, mahogany, oak, etc.
9. Wooden frames can comfortably and safely match any interiors.
10. According to the ready made wooden frame exporters from Israel, a wooden photo frame can be repainted easily with a similar or different colour.
11. Wooden collage photo frames are a perfect option to display family bonding which is effective for reviving memories too.
12. Easel backs of the wooden photo frames provide easy support to be put on the table tops.
13. Many of the popular manufacturers and distributors in Israel provide transparent plastic wraps to avoid the issues of dirt and dust which are helpful for easy cleaning.
14. Plywood photo frames are trendy these days. Even you can comfortably buy traditionally designed photo frames as they will never go out of fashion.
15. Most of the wooden frames are lightweight.
16. You can buy either a composite or a solid wooden frame according to your preferences.
17. Photo frames can be used to serve multiple options like for displaying photos, collages, certificates, paintings, fabric art, quotations, signatures, etc. based on the household or corporate needs.