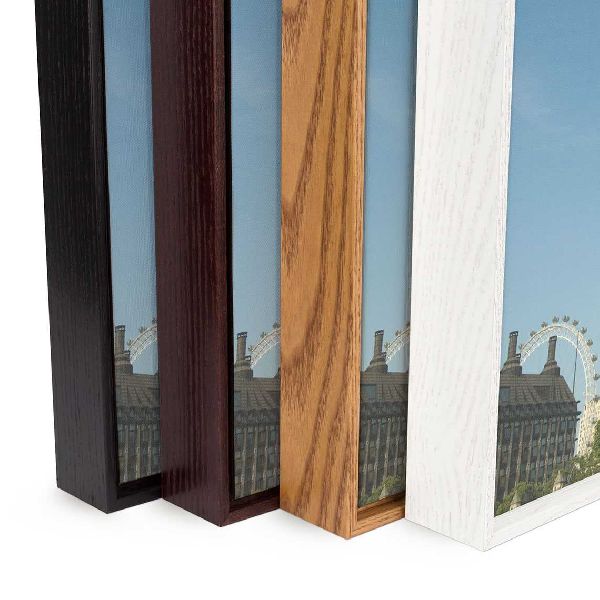 Whenever a person takes a photo or picture to capture a moment, after taking the photo, there raises the need for some kind of object that can not only hold the photo but also make the photo look more beautiful as well as unique and antique. One such kind of object or tool that serves to be a great asset for these purposes is a framed canvas print. Using this type of canvas print, you can display your photos at large as much as you like.
These canvas prints are also called canvas photo gallery wraps. They make any kind of photo or picture that they hold look like a masterpiece. The excellent canvas prints are of high quality and are very useful by all means.
Features and Benefits of using framed type canvas print
Based on the type of photo or picture that needs to be held and the purpose of use, there are various features offered by these canvas prints. Here are some of the major features of the framed type of canvas prints, along with the benefits.
• Low-cost Canvas Print Frames: These canvas prints are available in the market at very low-cost prices that make them highly suitable for you to buy and get. Besides, this also eliminates your need to get highly expensive photo frames that need to be wrapped from the top, bottom, and sides for the proper placement of the photo in them. Therefore investing your money in these canvas print frames is a very good as well as profitable option.
• High-quality Masterpieces: These canvas prints are highly efficient for you to use. Even if you are an amateur photographer, the usage of these canvas prints for holding the photos that you click will make them look professional and of high quality. The canvas prints make the photos that they hold look like a masterpiece.
• No Limitations On Size: Framed Canvas print suppliers manufacture and supply these canvas prints in different sizes to the global market. The canvas print frames are available in different sizes and dimensions that make them the best suitable photo or picture holders for your photographs. Using these canvas prints, the photos or images can be easily wrapped and adjusted as per your need.
• Light in Weight: These canvas print frames are very light in weight. They are not heavy and therefore are very easy to be hung on the walls or placed on tables or shelves. The canvas print frames can also be split into different panels to make them perfect in size for large space covering walls.
The framed canvas print exporters export and deliver these useful canvas print frames in large quantities every year. The canvas print frames are developed and manufactured using the latest and highly advanced technology and machinery that ensure to give high-quality products. These canvas print frames are produced by highly skilled and experienced company workers and members who always take care of the needs of the market as well as common people.